"I had a wonderful time at Columbia, and I feel that, in the three weeks I was there, I matured mentally and socially. Being able to spend part of my summer in New York City was amazing, and there were lots of opportunities to explore the city with other students. I got a taste of what college life was like and I made connections and friendships with people who enriched my summer and my experience there." Emma Li, 2013
Now in its 28th year, Columbia University's Summer Program for High School Students offers high-achieving students the opportunity to experience college life in the Ivy League while sampling the vibrancy of New York City. Open to students entering grades 9 through 12 and freshman year of college, the program combines academic rigor and instructional excellence with lively extracurricular offerings and careful supervision and support.
Students elect one curricular option per session, either in the Junior-Senior Division or the Freshman-Sophomore Division. Each curricular option comprises a variety of related components that provide an in-depth examination of a particular subject.
Between classes, students have numerous extracurricular options to choose from, including organized sports on Columbia's beautiful campus and in nearby parks, excursions to local restaurants and places of interest, community outreach projects, organized discussions, and special events such as talks on the college application process and a college fair.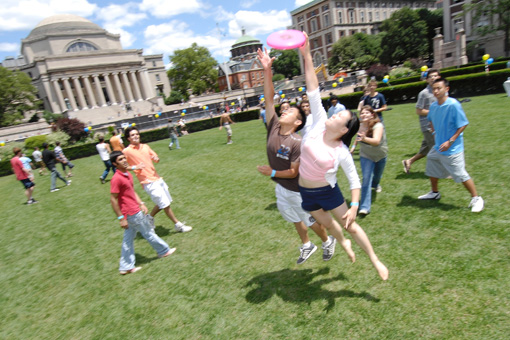 For students who choose to live on campus, there are scores of optional excursions to attractions all over New York City, as well as on-campus events such as talent shows, open mike nights, and dances. Residential students are carefully supervised by specially trained and selected resident advisers who look after their safety and general well-being. The program's code of behavioral standards is strictly enforced to ensure student safety.
The program is a chance for students to meet and form lasting friendships with bright, highly-motivated peers from all over the country and all over the world. Over a third of our students come from outside the United States.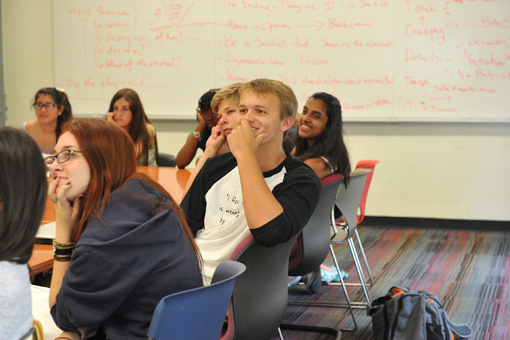 The Summer Program is a rich and demanding academic experience, but it is also an opportunity for students to enjoy the summer on Columbia's tranquil campus, make new friends, get a taste of college life, and explore New York City in a supervised setting.
"As a parent I could not have been more satisfied with the outcome of my child's trip to Columbia University this summer. She was presented with incredible opportunities not only to explore and develop in new areas of knowledge, but to explore New York City and meet people from all over the world she still keeps in touch with today. It also gave her a great preview of what college life will be like for her next year and a great sense of independence. Would definitely recommend this program to all students wishing to challenge themselves whilst enjoying their summer break." Fernando Abrantes, parent